About us
What we work with – operational security in information and IT – others call Cyber Security or Information Security.
We believe that information management and IT-system are very central to most businesses – something you should work actively with to protect. That is why we call our work Operational Security.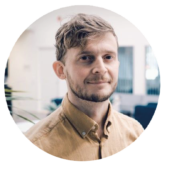 "In the IT landscape that we see today, it is important to be quick-footed and build flexible and modular systems, where the building blocks are interchangeable, to create the opportunity to meet the threats that exist and are constantly changing."
Daniel Thorell
IT-consultant, Basalt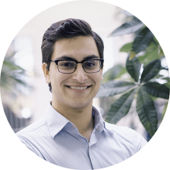 "To be part of the journey and work in one of Sweden's foremost companies in the security industry is something I could only dream of before. Our culture makes me dare to take steps into unknown areas of knowledge."
Christoffer Sundberg
Developer, Basalt
Get tips and inspiration from Basalt
Subscribe to our newsletter
Stay one step ahead.
Let Basalt be responsible for your operational protection.
Contact us and we will guide you right!